THE VOYAGE OF ERASMUS: Greenland to the Mediterranean
Now Volume 2 of the Voyage of Erasmus: Greenland to the Mediterranean is finished!
It has over 238 pages and over 140 photographs. You can see a table of contents, a sample chapter, the track of Erasmus, pricing and instructions for purchase by clicking the link: click here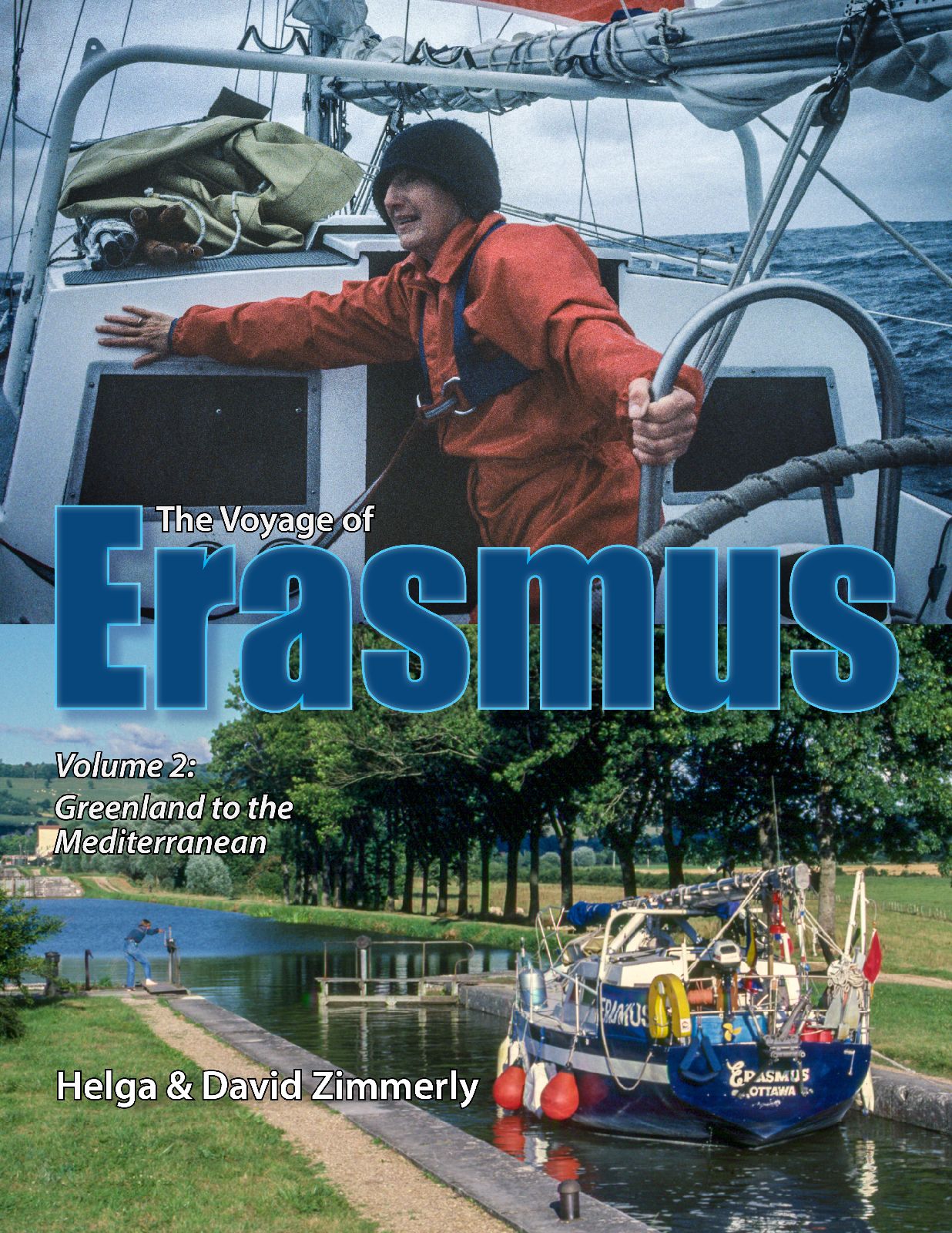 ______________________________________________________________
THE VOYAGE OF ERASMUS: Ottawa to the Arctic
Below is information about our eBook that tells the story of our voyage out the St. Lawrence and along the Labrador coast to Baffin Island in the mid 1980s. Part of the pleasure in writing and designing it was remembering the warmth of our welcome whenever we came ashore and the awesome scenery of that rugged coastline as we travelled ever further north.

It is more than 170 pages and has over 90 photos and charts, some hyperlinks and video. It is a PDF, the format most everyone can read on their desktop or Laptop computer. It is not meant to be read on a Kobo or Kindle type reader.
You can see a table of contents, a sample chapter, pricing and instructions for purchase by clicking the link: click here
David and Helga Zimmerly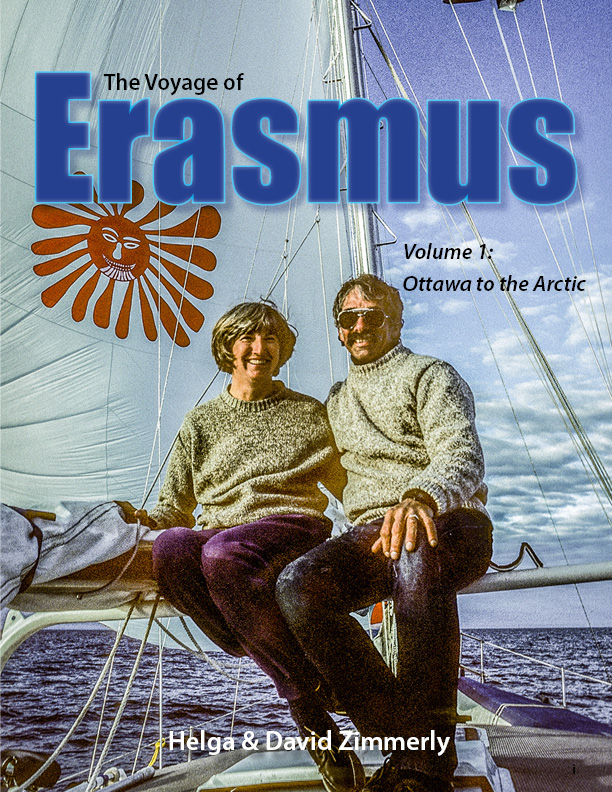 See the What's New section! [ 8 June 2004]
See the New Articles section! [ 22 November 2004]




East Arctic Kayak: A Reconstruction - 55 page ms. for $10 US, with over 100 photos, by David Zimmerly (19 June 2006)


Website for David Zimmerly's Photographs & Weaving: www.davidzimmerly.com (9 June 2006)


Building the One-Hole Aleut Bidarka (4.8 mb - 3 June 2006)


Do It Yourself - The East Arctic Kayak - Sea Kayaker